Top 7 Wedding Trends to Bookmark For Your 2023 Wedding
Are big fat Indian weddings a thing of the past? How are millennial couples choosing to celebrate their big day in 2023? WWI unravels the biggest wedding trends of 2023.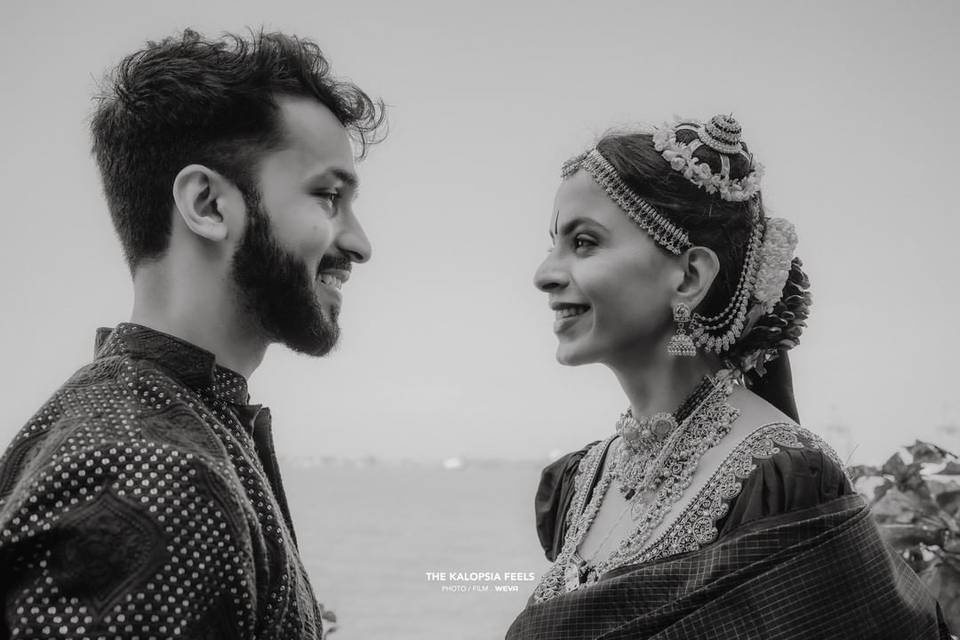 Wedding Photography: Weva Photography
Not so long ago, I felt caged to customs as a wedding editor. With guest lists as long as Rapunzel's hair, the brides I interviewed were often carrying too many weights at the same time. While the pandemic locked all of us behind closed doors, who would have thought that our Rapunzels would eventually break free with their Charmings? 2023 feels like a different era of weddings. Millennial couples are taking over the reins of planning intricate wedding details and "having fun" is at the core of everything.
Here are the raging wedding trends of 2023 to look out for -
2023 is a year of Destination Weddings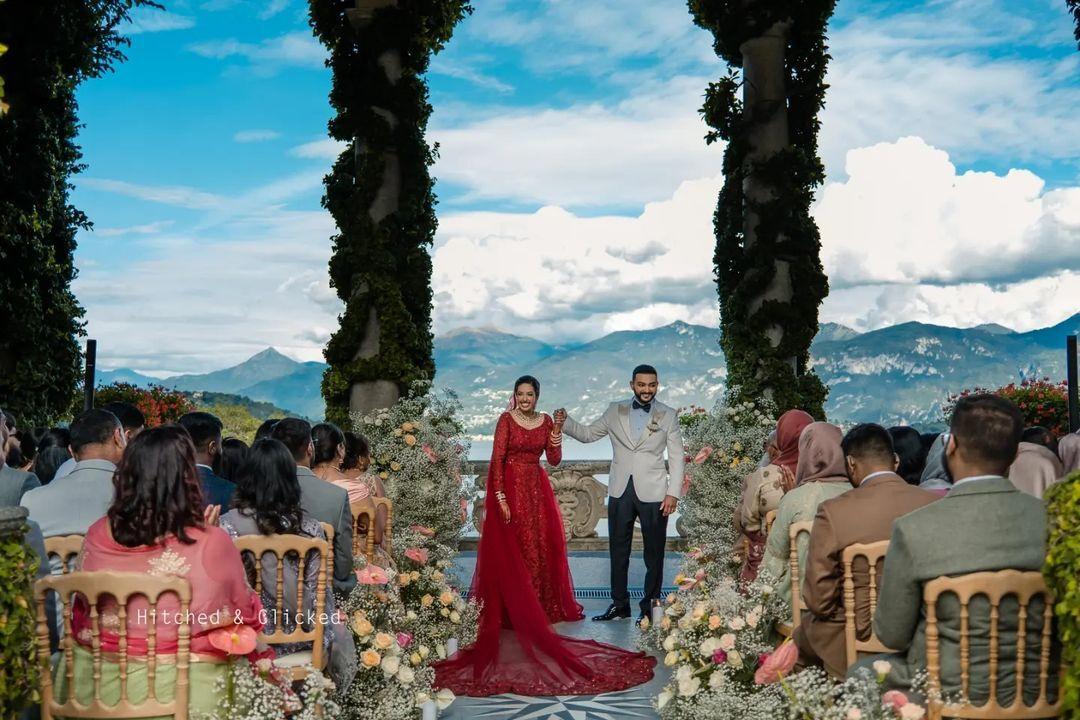 Wedding Photography: Hitched & Clicked
As couples adopt an 'experience first, and formalities second' mindset, Destination Weddings have made a comeback and are here to stay in 2023. Bringing close ones to a dream destination and planning a party to remember is the new wedding planning norm. Pritesh Sharma, Founder of Mapsor Experiential Weddings shares, "We have designed around 5-6 weddings at Alila Fort, Bishangarh recently. It's an expensive property and they just have around 65-70 rooms. The couples were willing to shorten the guest list to choose an experiential property. The most important thing is the experience now - whether it's a royal or fort property, or a boutique wedding venue or a beach venue."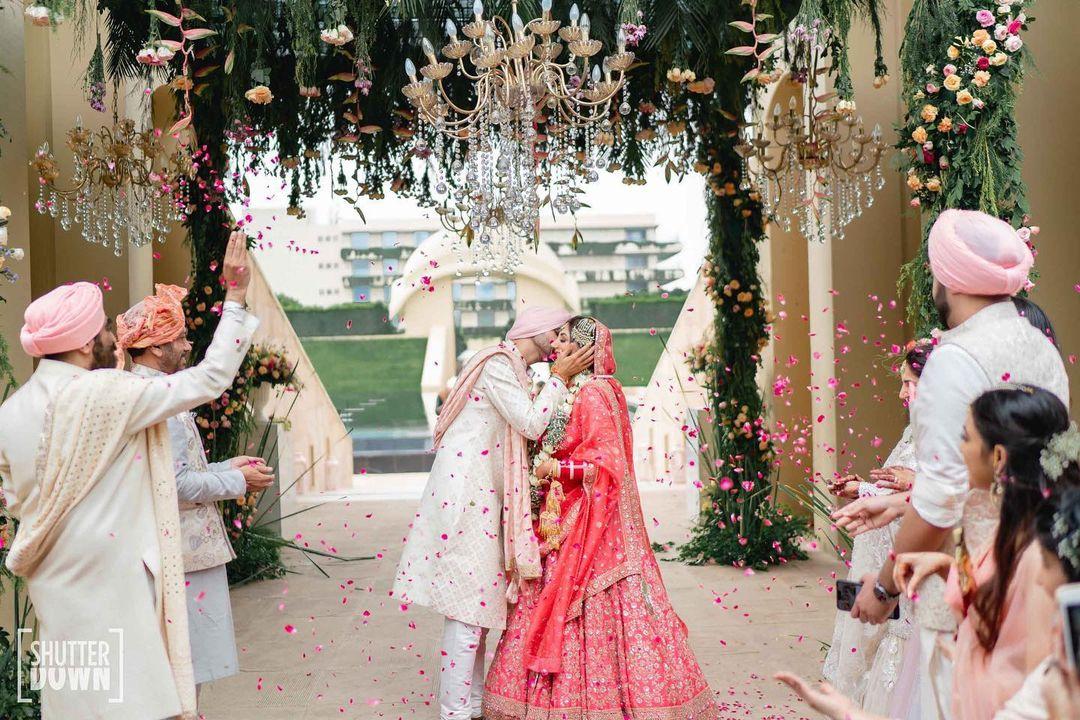 Wedding Photography: Shutterdown Photography, Bride's Outfit: Abhinav Mishra, Wedding Planner: The Millennial Bridesmaid
As per bookings made through WeddingWire India in 2022, the most popular cities in India for Destination weddings are Udaipur, Jaipur, and Goa and as per booking trends for 2023, these cities are impossible to replace for now. Couples are also opting for International destinations like Bali, Thailand, and Abu Dhabi for 2023 weddings. A mini-destination wedding version that continues to be a "family-favourite choice" is the Residential weddings trend. Couples from metropolitan cities are booking boutique venues or heritage properties within a drivable distance from their home (3-5 hours). All wedding events are planned here to give the celebrations a destination feel.
Week(ends) with wedding parties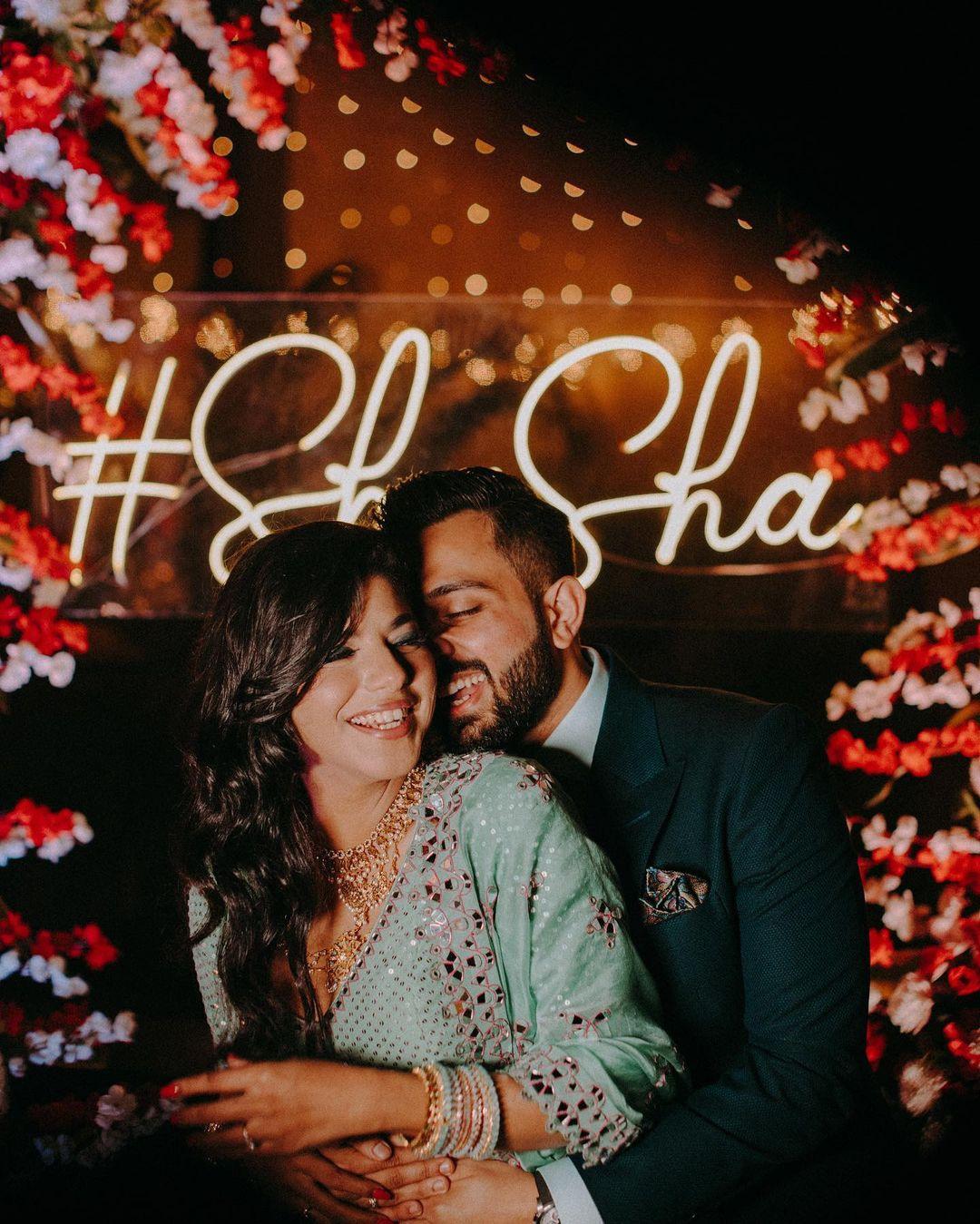 Wedding Photography: Light Chamber, Bride's outfit: Vvani by Vani Vats, Make-up: Makeup by Vrinda
Couples are looking for venues they can take over for 2-3 days for their wedding celebrations. 'Abhi to party shuru hui hai' is the wedding mood this year and saaya dates falling on Thursdays, Fridays or one of the weekends have become every couple's preferred choice. Aayushi Modi, Founder of HitchKey Weddings confirms, "There definitely has come a rise in the wedding weekend. With welcome parties, daytime activities, and day-after brunches, many weddings are expanding their scope outside of the simple ceremony and reception. I love that couples are feeling the impulse to extend this level of hospitality to family and friends, particularly when travel is involved. Weddings that are multi-day experiences result in an unparalleled and authentic spirit of community, as guests have more opportunities to meet one another, spend time together, and make memories. Even if it is a hometown wedding, there are full-on three-day experiences and it feels more immersive and celebratory than it has in the past."
The Rise & Rise of Intimate Weddings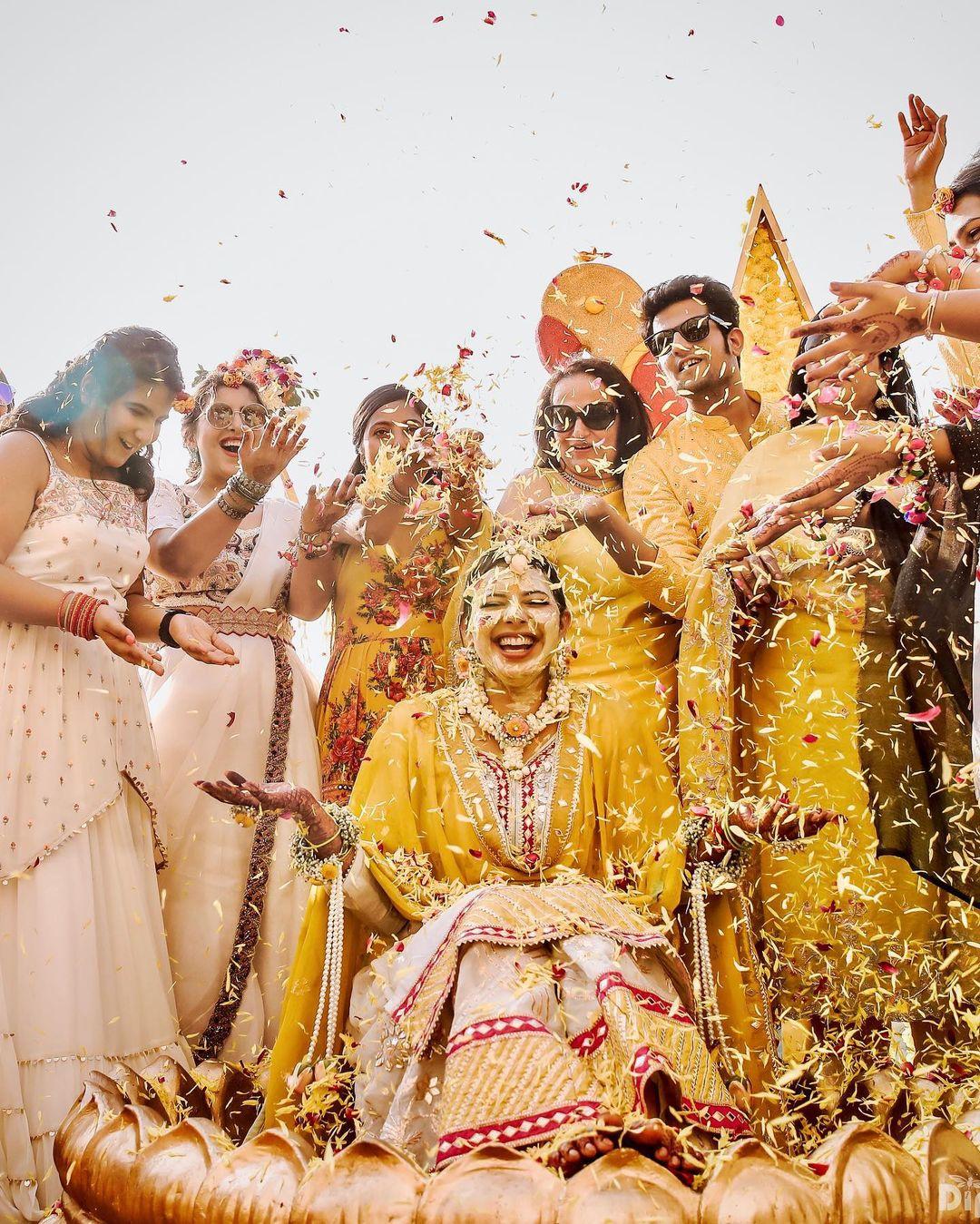 Wedding Photography: Dipak Studios
Intimate weddings are here to stay! While the average guest list size has come down to 250-300 post covid, the demand for intimate weddings is on the rise and a gathering of 100 is the minimum guest list size for intimate weddings in India. Sharma confirms, "The craze of intimate weddings has definitely increased. Earlier we would design weddings for 400-500 guests but now most wedding guest counts are between 100-150, 300 being the highest guest list count for big weddings. We are now looking for more boutique venues with 100-150 rooms."
Bridgerton Bridged the Gap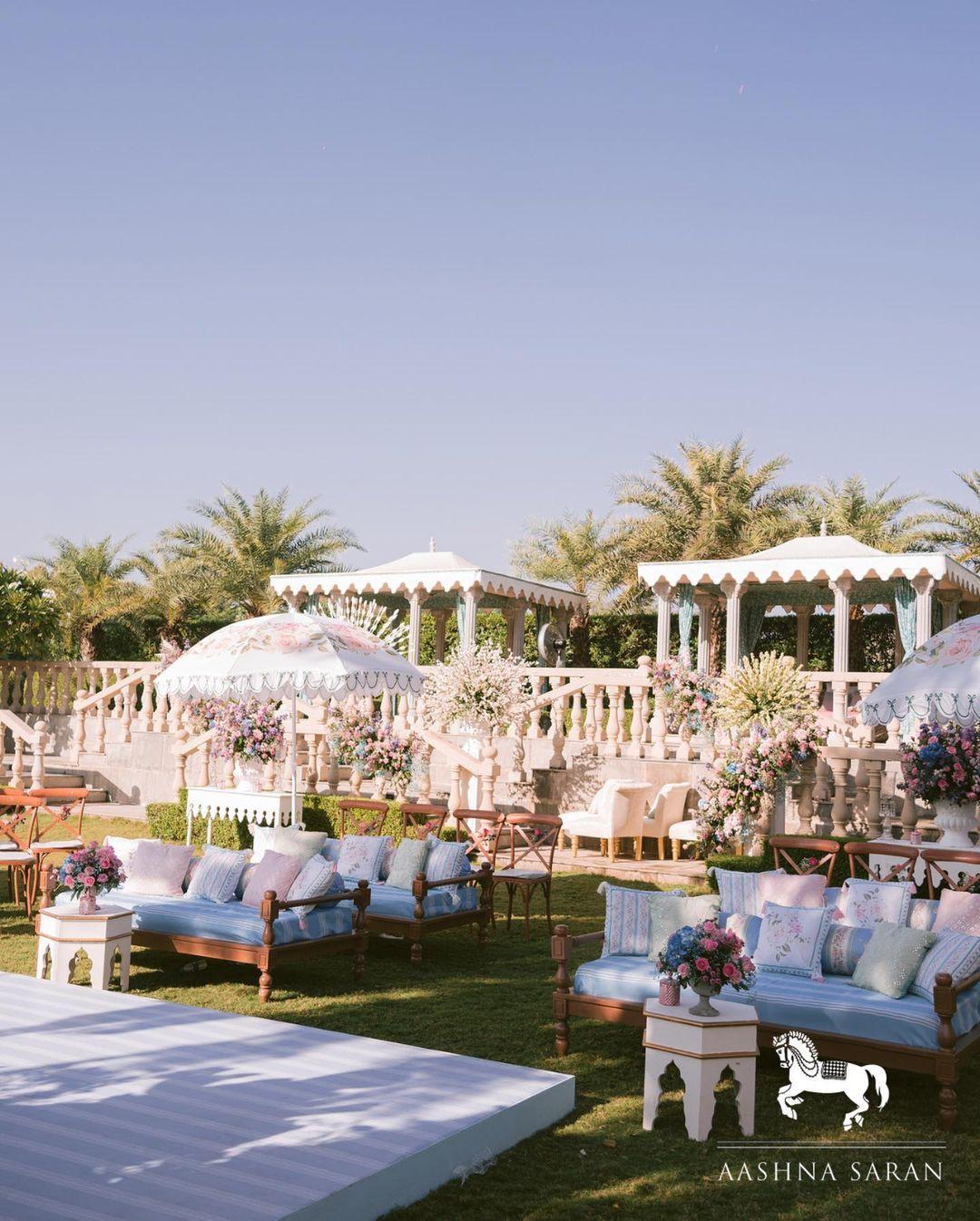 Wedding Decoration: Aash Studio
The Bridgerton effect is everywhere! From lavender lehengas to Regency-era-inspired intricate detailing in wedding decoration, our wedding designers are recreating the world of Lady Whistledown just as she painted it. The soft lighting and comforting glow of Bridgerton's set is being re-invented for day weddings in 2023. For eg: Adding depth and structure to lanterns with fairy lights and flowers, beautiful candlesticks and elegant table scapes complemented with regal floral bouquets and lavish lace placemats.
Also Read: Bridgerton Actor Charithra Chandran on How Indian Culture Was Represented in Season 2
All things White & Beautiful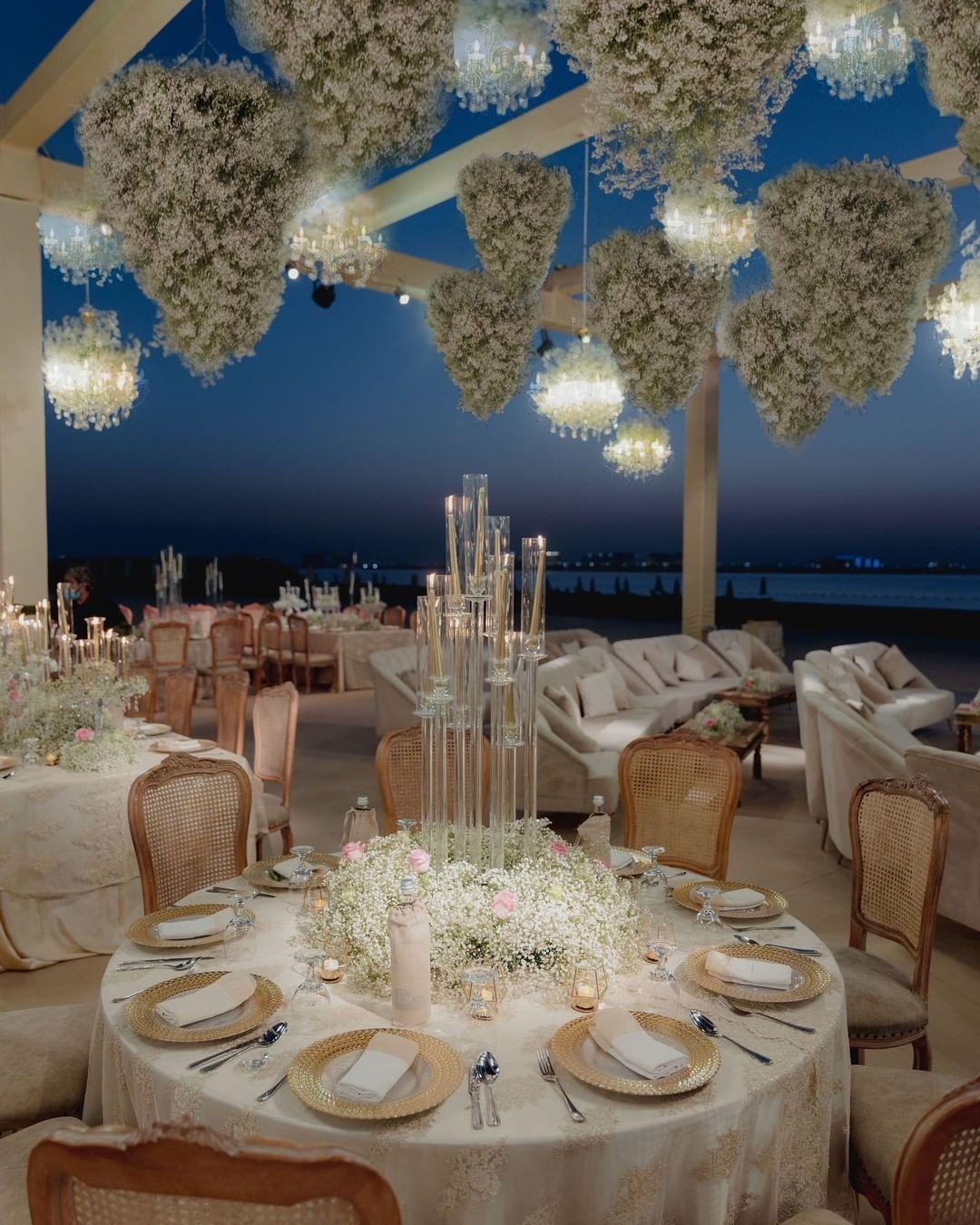 Wedding Decoration: FB Celebrations,
White is the new red in 2023. All of our favourite brides are rearranging the molecules of Indian weddings and donning white, ivory or muted shade lehengas and sarees. The results are effervescent and timeless wedding looks that have now created a bandwagon effect (you can also call it the Alia Bhatt effect).
Also Read: Top White Wedding Decor Inspirations
Eco-Friendly Weddings: An emerging need!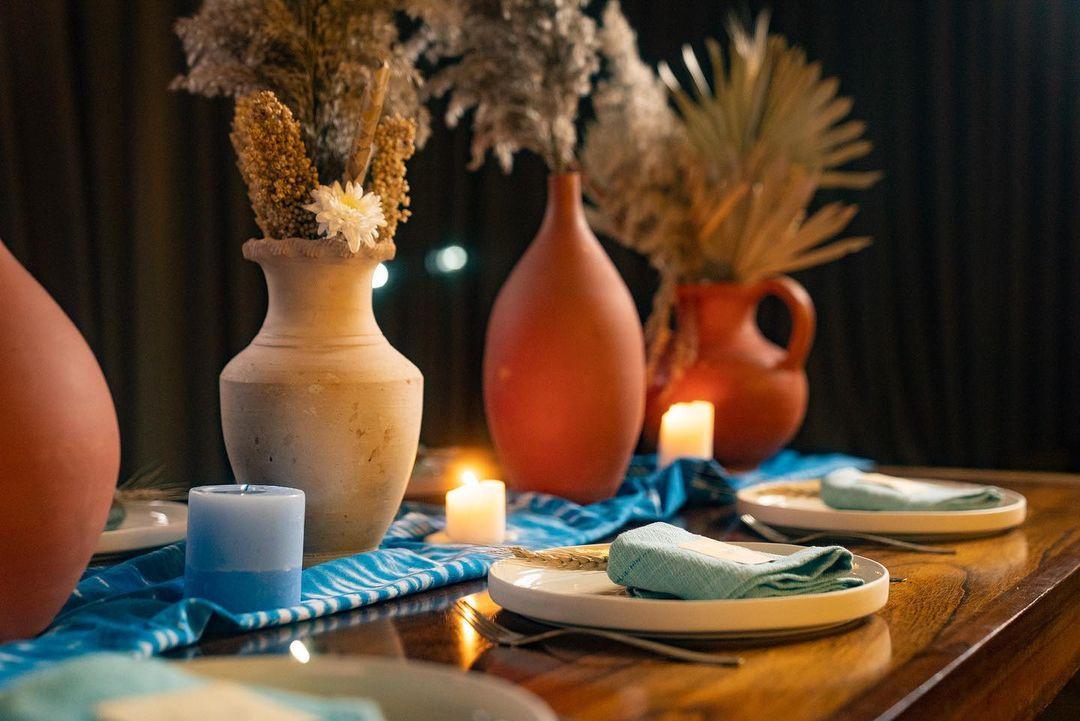 Wedding Decoration: Nose to Tail
I refuse to call 'being eco-friendly' - a trend. It's a need after all and many of us are paying much heed to it! This generation has the gift of awareness and we are in awe of couples who choose to make a difference with what they know. Manvir Singh Anand, Founder & CEO of Knight Gourmet shares, "Gen-Z and millennials are more focused on the environmental consciousness that they have towards the society and Mother Earth. For example, we recently did the wedding of Richa Chadha and Ali Fazal for their Sangeet ceremony. It was so heartwarming to see the whole family focuses so much on elements of sustainability throughout the wedding. Elements like glass bottles were completely removed. To bring in the quirky elements, we bought the age-old water dispensers that you see on the streets. Water was dispensed in aluminium cans. The entire element of plastic was removed."
Animate that Invite
Wedding Invitation: Illustration Palette
Digital invitations are doing the rounds since the pandemic but who doesn't love the animated delights that our dipped-in-love couples share on WhatsApp? Sustainable, fancy, creative and definitely the easiest way to communicate - animate that invite with your favourite colour story or theme. Align it with your wedding theme to add a more personalised touch to it and don't forget to chime the invite with your 'couple song'.
Find our detailed Wedding Planning Checklist here and start planning your wedding with ease.
Top Blogs on WeddingWire India